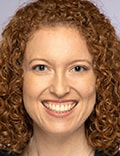 An injection of bupivacaine following Mohs micrographic surgery procedures that have notable postsurgical pain significantly reduces pain scores and, importantly, use of postsurgical narcotics, a randomized trial shows.
"Single-dose, in-office bupivacaine administration immediately following reconstructions known to be high risk for pain reduces postoperative narcotic use and acute pain during the time period when our patients have the highest levels of pain," said first author Vanessa B. Voss, MD, of the University of Missouri, in Columbia, who presented the findings at the American College of Mohs Surgery (ACMS) 2022 Annual Meeting.
"It was well-tolerated, there were no adverse effects, and we recommend the consideration of using this in Mohs micrographic surgery reconstructions that are at the highest risk for pain," she said at the meeting.
Recent research has shown that Mohs micrographic surgeons have the highest rates of opioid prescribing of all dermatologists, with about 11% of patients undergoing a Mohs procedure prescribed the drugs for postoperative use, Voss explained.
Yet, with the ongoing opioid epidemic and even short courses of postoperative opioids placing patients at risk for addiction, the pressure is on to find alternative, nonaddictive strategies for the treatment of acute postoperative pain.
Bupivacaine is commonly used intraoperatively with other types of surgeries to reduce postoperative pain, with a favorable duration of action lasting up to 7 hours, compared with just 2-3 hours with lidocaine. And while its use in Mohs surgery is typically also intraoperative, along with lidocaine, the unique postoperative treatment approach in Mohs surgery has not been well-studied, Voss noted.
To investigate, Voss and colleagues conducted the prospective, multicenter randomized trial, enrolling 174 patients undergoing Mohs micrographic surgery for skin cancer.
Patients were receiving complex flap reconstructions that have been specifically designated in an American Academy of Dermatology position statement to be high risk for pain following Mohs surgeries, and hence, more likely to involve prescriptions for opioids. These include reconstruction flaps of the scalp, ear, nose or lip, a wedge repair of the ear or lip, or a Mustarde cheek rotation flap.
The mean age of the patients was about 69 years, and about 65% were male. The two groups had no significant differences in demographics, tumor types, or repairs. They were randomized to receive either local injections of bupivacaine 0.5% (with no epinephrine) or placebo with sterile saline injection immediately following the procedure, with the total amount of injection standardized and dependent upon the flap surface area, ranging from 2.5 to 5 cc.
For postoperative pain, all patients were prescribed acetaminophen 1000 mg alternating with ibuprofen 400 mg, and tramadol, with instructions to only use tramadol as needed for breakthrough pain.
The reported use of narcotic analgesics by participants was significantly higher among those receiving placebo versus bupivacaine in the first 24 hours following surgery (odds ratio [OR], 2.18; P = .03), as well as in the second 24 hours (OR, 2.18; P = .08) and at 48 hours combined (OR, 2.58; P < .01).
Those in the bupivacaine group also reported lower average pain scores, on a scale of 0 to 10, during the first 8-hour interval (mean difference, 1.6; P < .001). Importantly, overall, reports of pain medication use and the percentage of patients reporting pain under control were similar between groups, despite lower opioid use in the bupivacaine group.
"The percentage of patients reporting their pain to be under control was similar at all time intervals in both groups, so this means the bupivacaine group had their pain well-controlled despite fewer narcotics, with significant reductions in opioid use," Voss noted.
Bupivacaine, though generally regarded as safe, has a reputation for being the most cardiotoxic of the local anesthetic agents; however, there were no such side effects reported in the study. Voss said the likely explanation is the use of low doses.
"In our study, we had no cardiotoxic effects when using up to 5 cc of 0.5%, which equates to 25 mg per patient," she explained to Medscape Medical News. This is considered a "very low dose," since the maximum in the FDA pamphlet for local infiltration is 175 mg per patient every 3 hours, "yet is sufficient for reducing pain/narcotic use," she said.
She added that "surgeons must be careful to avoid accidental intravascular injection, which could increase risks of systemic toxicity, but this is very rare in the reconstruction settings described."

Overall, the study suggests a potentially beneficial and unique nonopioid approach that is currently lacking for Mohs procedures associated with a high level of pain. "These findings offer a very effective intervention to reduce postoperative opioid use in this subset of patients," Voss told Medscape Medical News. "There is not any other intervention that I am aware of to address this, although further study into other long-acting anesthetics may demonstrate similar effects."
Commenting on the study, Justin J. Leitenberger, MD, session moderator, told Medscape Medical News that these"data could be impactful for reducing pain as well as the need for opioid medication after dermatologic surgery, both of which would be significant for our patients and public health outcomes."
Among the challenges in treating pain following Mohs surgeries is that "every patient has a different pain threshold and expectation after surgery," said Leitenberger, assistant professor of medicine and dermatology and codirector of dermatologic surgery, Mohs micrographic surgery, and laser and cosmetic surgery at Oregon Health & Science University, Portland.
"Patients undergoing larger repairs in tense areas of skin can experience increased pain and require prescription pain medication," he said. "Bupivacaine, in this study, shows promise to provide longer lasting pain control from the surgical appointment and easier bridging to nonopioid pain control."
Regarding the potential cardiotoxicities associated with the drug, Leitenberger said he agreed that the risks are low, and added that many surgeons have, in fact, switched to full use of bupivacaine, as opposed to combination with lidocaine, apparently without problems. "This is a small dose locally to the area after a procedure and I agree that the risks are minuscule," he said.
"Of note, during national lidocaine shortages over the past few years, many practices transitioned to exclusive use of bupivacaine for the entire Mohs procedure, and [anecdotally], this transition did not result in toxicities that were reported," Leitenberger added.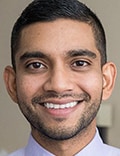 Commenting further, Vishal Patel, MD, assistant professor of dermatology and hematology/oncology at George Washington University and director of cutaneous oncology at the GW Cancer Center, Washington, DC, also agreed that the benefits appear important. "The benefit from using bupivacaine is encouraging on multiple levels," he told Medscape Medical News.
"Given all that we know about opioids and their negative side effect profile as well as their limited help in cutaneous surgery pain control, the use of long-acting anesthetics is an innovative and reasonable approach to provide pain control in the immediate postoperative window when patients tend to have the most pain," said Patel, who is also director of dermatologic surgery at George Washington University.
"After this window, acetaminophen and ibuprofen, which have been shown when used in tandem in an alternating schedule to be superior to opioids, provides an effective pain regimen," he said. "For larger and more pain sensitive patients, this appears to be a promising combination."
Voss, Leitenberger, and Patel have reported no relevant financial relationships.
ACMS Annual Meeting. Presented May 12, 2022.
Follow Medscape on Facebook, Twitter, Instagram, and YouTube.
Credits:
Lead image: Medscape
Image 1: Vanessa Voss
Image 2: J.J. Leitenberger
Image 3: GW Medical Faculty Associates
Medscape Medical News © 2022 WebMD, LLC

Send comments and news tips to news@medscape.net.
Cite this: Bupivacaine Following Mohs Surgery Reduces Opioid Use - Medscape - May 16, 2022.