Early tracheostomy offers no significant improvement in survival without severe disability than the standard approach to tracheostomy in patients on mechanical ventilation following a severe stroke, a new study shows.
Researchers say that while the findings suggest both approaches are safe, there may still be advantages to delaying tracheostomy in these patients.
"Our results are neutral in the sense that there are no significant differences between the two with regard to long-term functional outcome," lead researcher Julian Bösel, professor of neurology, Heidelberg University Hospital, Heidelberg, Germany, told Medscape Medical News.
"But we found something that is very important, because for the first time there is evidence to show that there's nothing wrong with delaying tracheostomy and weaning patients to extubate them. Because by doing that, you can save a proportion of them from an invasive procedure," he added
The findings were presented May 4 at the European Stroke Organisation Conference (ESOC) 2022 Annual Meeting in Lyon, France, and published simultaneously online in the Journal of the American Medical Association
May 4.
An End to the Controversy?
About 20%–30% of ventilated severe stroke patients require tracheostomy at some point, but just when to perform the procedure is controversial. Some prior studies have shown early tracheostomy improves outcomes in critically ill patients, while others have found no benefits.
For the current SETPOINT2 international, multicenter randomized clinical trial, 382 patients with severe acute ischemic or hemorrhagic stroke receiving invasive ventilation underwent early tracheostomy within 5 days of intubation (n = 188) or ongoing ventilation weaning with standard tracheostomy if needed after day 10 (n = 194).
In the early tracheostomy group, 95.2% underwent the procedure a median 4 days after intubation, 1.6% were extubated before tracheostomy, and 3.2% died or were unable to undergo the procedure and died later.
In the standard group, 67% underwent tracheostomy a median of 11 days after intubation, 22% were successfully extubated and 10.8% died before the procedure could be performed.
Among those who received a tracheostomy, the timing of the procedure offered no significant difference in survival without severe disability at 6 months (43.5% with early vs 47.1% with standard; adjusted odds ratio for favorable outcome, 0.93; P = .73).
There were also no significant differences between groups in mortality, discharge destination, cause of death, median duration of mechanical ventilation, cessation of sedation, start of respirator weaning, length of ICU stay, and most other ICU management parameters. Adverse events were also similar between groups.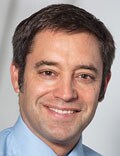 "Is this disappointing? Yes. It would have been nice to demonstrate an effective measure here in this stroke population," Bösel said during his presentation. "But on the other hand, you might say that nothing seems to be wrong with the standard approach of weaning and aim for extubation and delay tracheostomy a little, and by that you may save an invasive procedure in about 20% of patients without disadvantages."
In fact, when asked if the study findings prompted any changes in his institution's tracheostomy protocol, Bösel said they were sticking with the standard approach.
A Choice for Doctors
Commenting on the study, Joanna Wardlaw, MD, professor of applied neuroimaging at the University of Edinburgh, United Kingdom, and chair of the ESOC Planning Group, said the study "offers a choice so that doctors can know that, if they think a patient is going to need long-term ventilation at an early stage, then they can go ahead; on the other hand, if they are not sure they can wait and see and be confident that they are not disadvantaging the patient by delaying the decision."
The findings are important, but not necessarily surprising, said Alvaro Moreira, MD, MSc, an associate professor of pediatrics in the Division of Neonatology at the University of Texas Health San Antonio, who commented on the findings for Medscape Medical News.
"This one study adds to the body of literature and may help in this specific population, but it does not resolve the historical contention regarding the timing of trach placement," said Moreira, who co-authored a 2021 meta-analysis that found early tracheostomy in a range of critically ill patients was associated with a shorter ICU stay and a decrease in ventilator-assisted pneumonia (VAP).
"I don't think the biggest driver of neurologic function at 6 months is the timing of trach placement," Moreira said. "The more important factor is probably the degree/extent of brain injury."
Another finding from the study that Bösel hopes to explore in the future is the low mortality rate of the overall cohort. Despite severe brain injury from severe stroke, overall mortality was just 32%.
"If you looked 15-20 years ago, the mortality rates and the outcome rates that were reported in this patient population would be much, much worse," Bösel said.
Centers were required to have dedicated neurocritical care units to participate in the study, and that level of care may have made the difference in survival, Bösel said.
"Really, also irrespective of the question of early tracheostomy, our study gives out a new benchmark for what can be achieved in dedicated neurocritical care centers — lower mortality and better functional outcomes than would be treated in general ICUs," he said.
The study was funded by Patient-Centered Outcomes Research Institute. Bösel reported receiving grants from the German Society of Neurological Intensive and Emergency Medicine during the conduct of the study and personal fees from Sedana Medical, BARD, Medtronic, Boehringer Ingelheim, and Pfizer outside the submitted work. Wardlaw and Moreira have disclosed no relevant financial relationships.
European Stroke Organisation Conference (ESOC) 2022 Annual Meeting. Presented May 4, 2022.
JAMA. Published online May 4, 2022. Abstract
For more Medscape Neurology news, join us on Facebook and Twitter
Credits:
Lead Image: Dreamstime
Image 1: Dr Julian Bösel
Medscape Medical News © 2022 WebMD, LLC

Send news tips to news@medscape.net.
Cite this: No Benefit to Early Tracheostomy inSevere Stroke - Medscape - May 09, 2022.